Espace de l'Art Concret. 
contemporary art centre of national interest
L'eac. is a contemporary art centre of national interest with a collection of abstract art unique in France, the Donation Albers-Honegger.
The Albers-Honegger donation brings together works donated to the French state by Gottfried Honegger and Sybil Albers, to which were added the donation of Aurelie Nemours, Gilbert Brownstone and several other artists. The ensemble is listed on the inventory of the Cnap (Centre national des arts plastiques) and deposited at the Espace de l'Art Concret. 
The eac. develops its artistic, cultural and educational action around three complementary missions:
— a mission of conservation and promotion of the Albers-Honegger collection,
— a mission of research, articulated around temporary exhibitions and artist residencies which allow to weave links between the works of the collection and contemporary creation,
— an educational mission of sensitizing the public to today's art, through the action of pedagogical workshops.
For more than 20 years, in order to encourage exchanges and dialogue between today's creators and concrete art, l'eac. offers a work residency to visual artists, dancers or authors – as part of their personal research related to a specific project or not – a residency "l'Atelier Bleu", in the heart of Mouans-Sartoux or any other equipment necessary for the residency for a period of 1 to 3 months.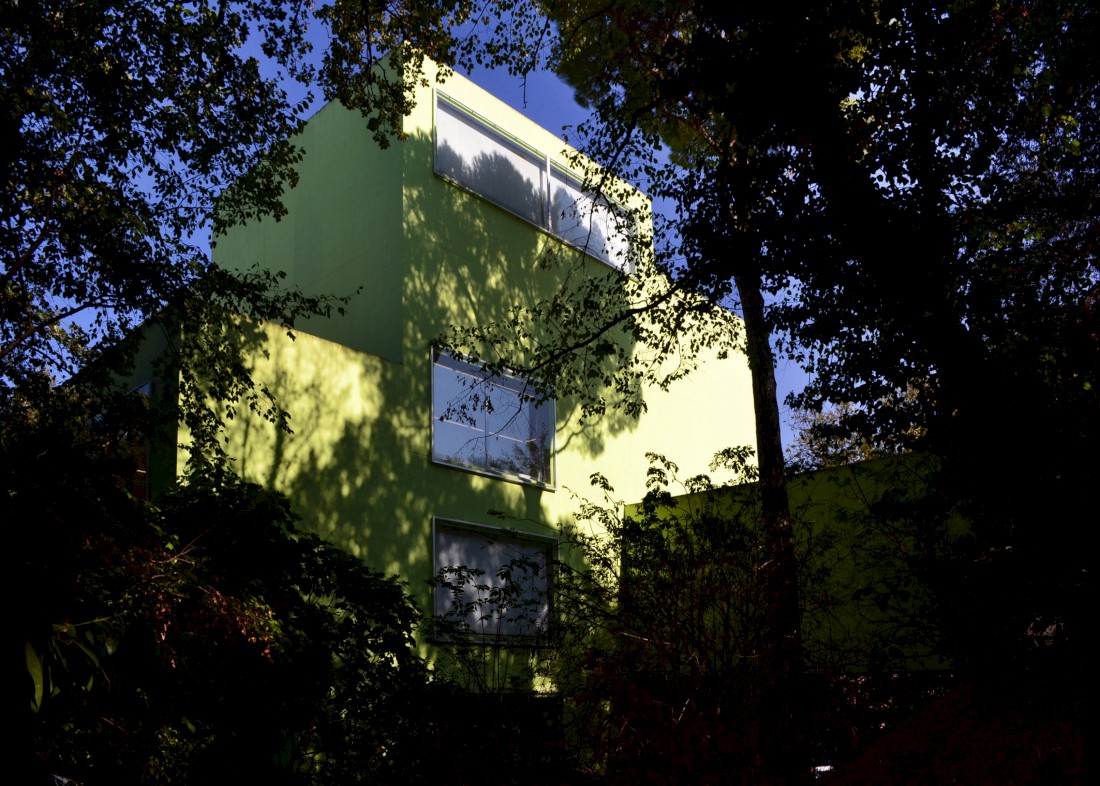 © eac.
available means
— provision of a studio residency,
— payment of a fixed monthly grant of 800 euros,
— reimbursement (upon proof) of a return ticket from the artist's home in Mouans-Sartoux,
— provision of the staff necessary for the implementation of the project of restitution of the residence.
Duration
Duration of the residency: 1 to 3 months maximum
Duration of residency restitution: variable according to the project
selection process
Selection on the basis of an application file, 1 call for application per year, file to be sent by post only before 30th September in order to apply for the following year.  
Obligations of the residents 
The participation of the artists in the mediation activities towards the public of the Espace de l'Art Concret is desired but not compulsory. 
actions towards audiences
— opening of the housing workshop,
— organisation of a residence restitution,
— communication and mediation tools published on the occasion of the residence restitution, in the framework of these residence restitutions, the eac. can organize several appointments : guided tours and parent/child visits and meetings with the artist. A visitor's guide is available for visitors.
— Workshop « meeting with an artist », for young people.
Contact
Espace de l'Art Concret
Contemporary art centre of national interest
Fabienne Grasser-Fulcheri (Director)
Château de Mouans
F-06370 Mouans-Sartoux
T : +33(0)4 93 75 71 50
www.espacedelartconcret.fr