Initiated and carried out by 40mcube, GENERATOR is a continuing professional development program for young visual artists and a residency for curators.
GENERATOR selects four visual artists each year, who have graduated for at least two years, and gives them the means to fully focus on their artistic practice for a period of seven months. They develop and deepen their research work, produce works, build their professional networks and acquire good practices (administrative, legal, social, etc.).
GENERATOR selects two to four curators each year for a one-month prospecting trip in Brittany. They meet artists and professionals who live there and write one or two texts on the work of the artists in the program.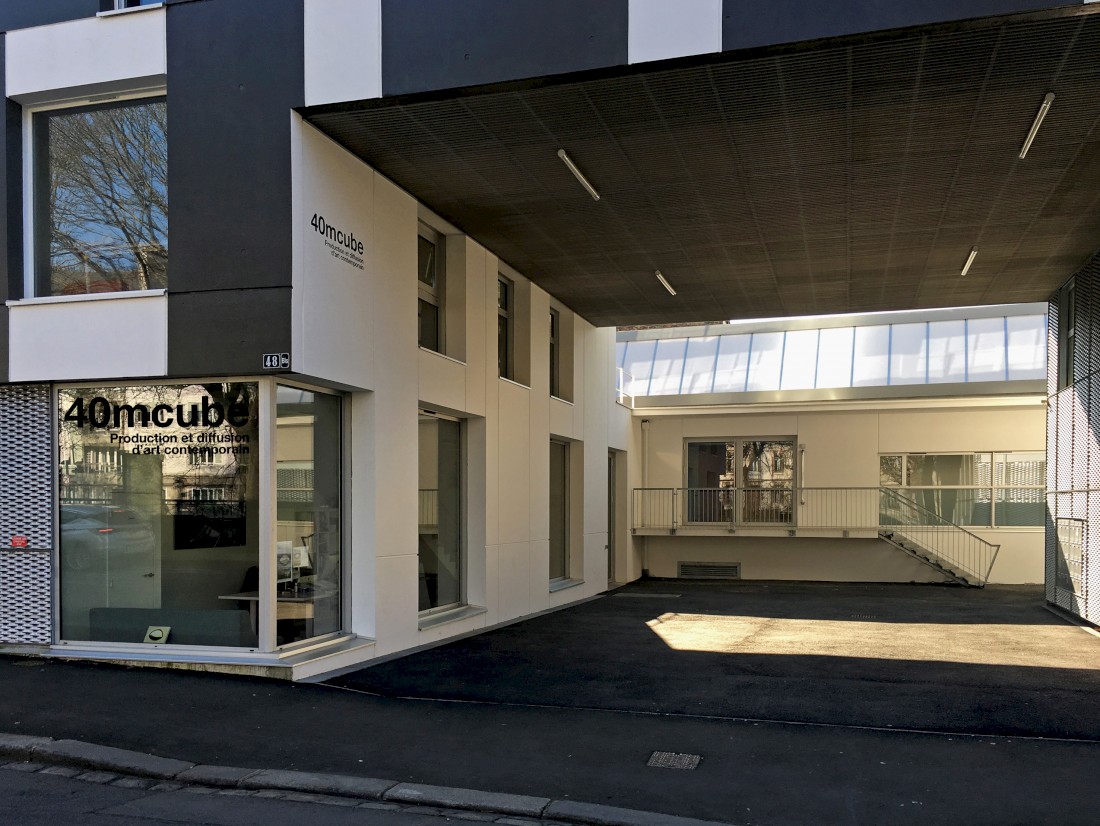 available Means
Artists:
- Research allowance: 3000 euros (before tax)- Production costs: 3000 euros (invoices are required)- Workshop and equipped collective production platform
- Individualized support for the development of the artists' work- Technical assistance for the production of works- Networking with companies- Critical contribution by professionals: artists, theorists, directors of institutions,
critics, exhibition curators, gallerists, etc.
- Proposals for various professional experiences : workshop, conference, exhibition organization, etc.
- Administrative, legal and accounting professional training

Curators:
- Research grant: 1000 euros (before tax)- Transport from and to the usual place of residence (by air or train) - Accommodation- Workspace with Internet
- Meetings with professionals from the artistic scene in Brittany: artists, critics, curators, etc.  
- Research time. The curators can use the collection of the Archives de la critique d'art.
Duration
Artists : 7 months (November to May).
Curators : 1 month (March or April).
selection process
The call for application is published from March to June.
Admission in two stages:
- pre-selection on the basis of the application file and a letter of motivation including research axes
- selection by a jury consisting of one art centre representative, one 40mcube's team representative, one curator committed to the international contemporary art scene and one artist.
Obligations of the residents
The artists commit themselves to settling in Rennes for the entire training period, i.e. 7 months.
The artists agree to exchange with the 40mcube pedagogical team and guest professionals on their projects and the development of their practice.

The curators agree to be present in Rennes for the entire duration of the residency, and to write one or two critical texts on one of the artists in the program.
Actions towards audiences
Meeting with classes or students in the studio or during exhibitions, on the proposal of the residence organizers.
PARTners
GENERATOR is initiated by 40mcube, with the collaboration of the art centres La Criée (Rennes) and Passerelle (Brest), Frac Bretagne, the Archives de la critique d'art (Rennes), Documents d'artistes Bretagne and a.c.b. - contemporary art in Bretagne.



Contact
40mcube / GENERATOR
Marion Resemann
48 avenue Sergent Maginot
F-35000 Rennes
T : +33(0)2 90 09 64 11
generator@40mcube.org
http://www.40mcube.org/