Maison Salvan strives to be a resourceful place for artists by promoting their research through residencies. It is a place of creation in which processes can mature and works can be produced.
Maison Salvan opened in 2006 but it was only in 2010 that it acquired its current form, with the project of hosting artist residencies. Since then, Maison Salvan provides a work space for artists (75 m2 accommodation), a venue (Maison Salvan itself), a fee agreement, along with  production budget and support. Every year the structure initiates three residency projects.
Meanwhile, Maison Salvan shares the artist's creations with the public, and encourages moments, projects during which the artist and the public encounter. This can take place during the research process as well as when the work crystallizes through exhibition time.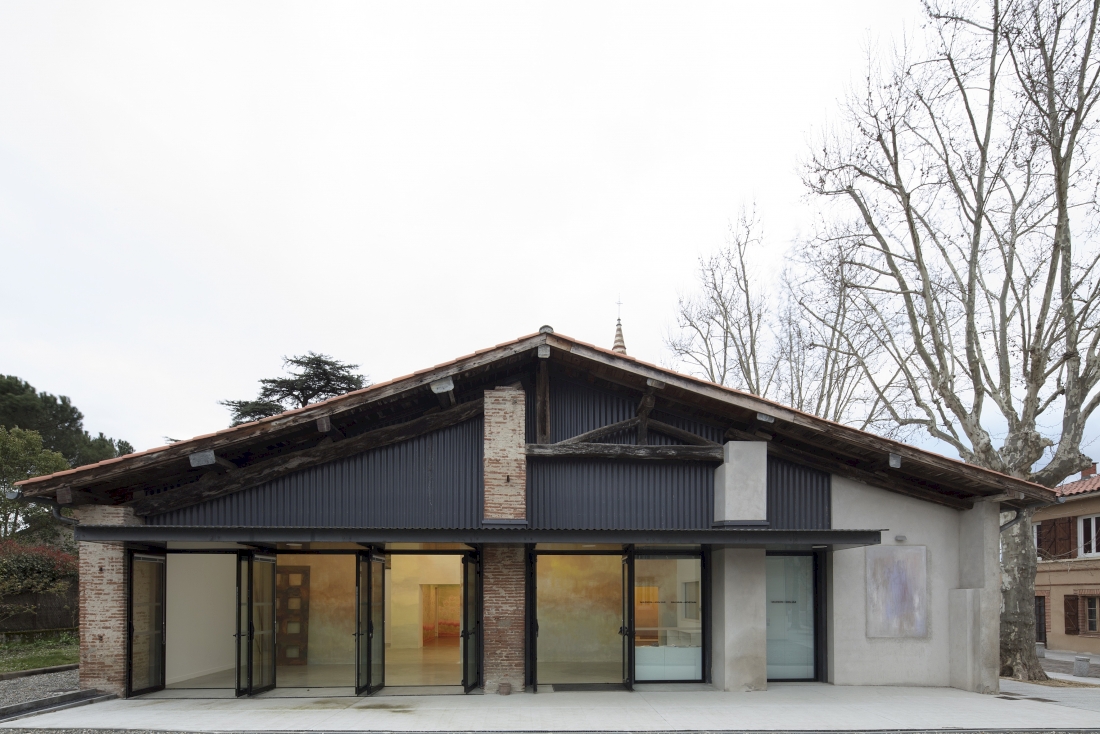 Flora Moscovici, Coma Coloris Vif, 2018 ©Yohann Gozard
available means
— a 5000 € grant. We suggest to split the amount dedicated to the fees and the amount dedicated to the production equally, but this allocation can be adapted upon request,
— a compensation for transport and food costs for the artist may be considered, it is established according to the context,
— the director of Maison Salvan brings his viewpoint and supports the residents in the progress of their work. Also, the person in charge of the mediation and public contributes to the development of the project and plans specific actions with the public,
— a large accommodation is available. Also, Maison Salvan, the exhibition venue, can sometimes be a work space.
An exhibition take place at the end of the residency. Part of the research can receive external assistance for their production. Finally, some residents have the opportunity to build an editorial project with the director of Maison Salvan and a graphic designer.
selection process
Maison Salvan does not organize any application call and proceeds by invitation.
DURation
No residency format is imposed, its progress is conceived according to the requirements and expectations of the projects. Residencies are manifested in one or several sequences. An exhibition closes the residency, regardless of its development.
obligations of the residents
The artists must comply to the residency timeline established with them originally, taking into account, obviously, others obligations that may have arisen. We also ask the artists to be open to meeting times with the public.
Actions towards audiences
Encounters with different audiences (schoolchildren, adults, art lovers) for the artists to share their work and their residency project; workshop session (one-day) with students; other specific actions according to the artist's request.
These actions represent a short time in comparison to that of all the residencies.
Furthermore, Maison Salvan does not ask the artists to take into account territorial data nor to involve certain audiences during the creation. However, the artists who wish and ask to do so, are guided to this end.
Contact
Maison Salvan
1 rue de l'Ancien Château,
F-31670 Labège
maison.salvan@ville-labege.fr
www.maison-salvan.fr